Just playin' around with one of my older apps for general purps . . . tryin' to spiff it up a bit.
(Now with sliders - Thanks to
datAdrenaline
for the slider technology! Also thanks to
JayNoelOlimpo
and
tina_t
for some bug swattin'
)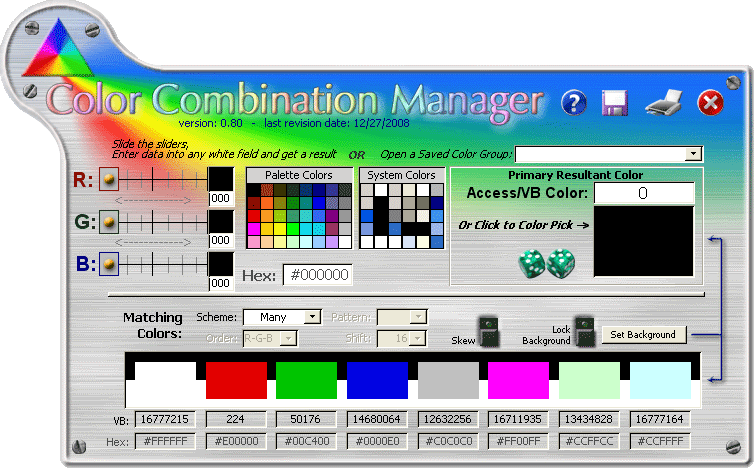 Added save feature to catch if a Saved Color Group name already exists and offers user the opportunity to over-write the exisiting one or not. Also added Tina_t's tweaks to handle apostrophies in the Color Group save name.
(1-27-2013)
The screws come off on this one . . .
This is now updated (Jan 1, 2013) with A97, A2K, A2K3 & A2K7 versions. The previous number of downloads was 1273
Click to view attachment